InSideOut is experiencing huge growth at their office in First Central Tower in downtown St. Petersburg. They currently occupy over 3,000 square feet on the 9th floor and will expand by another 7,000 square feet taking the entire 3rd floor later this fall. InsideOut's facilities will include training spaces, games, a beautiful reception area, break-out areas and meetings rooms.  This additional space will allow them to add dozens of new employees to keep up with the workload.   The company has gone from 20 employees at startup to a growing 150+ workforce in just 18 months.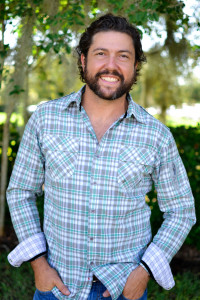 Eighteen months ago, Chad Nuss moved from Silicon Valley to co-found InsideOut a Sales Innovation Lab designed to assist high growth companies with sales optimization. The Sales Innovation Lab is helping businesses identify the most effective sales strategies through experimentation in a 'live environment'. InsideOut's unique 'Playbooks" are part of a full-service offer that increases client sales team productivity by an average of 25%. This success has attracted global high-tech clients such as Google, IBM, ADP, Autodesk, and Digital River to test and validate their best ideas to find sales productivity gains.
In addition to the growing employee base in downtown St. Petersburg, Chad is bringing tech leaders and executives from high tech hubs like Boston, NY, Denver, Silicon Valley and San Francisco to the InsideOut offices to enjoy the modern, collaborative environment. Over the past 3 months, Chad have brought CEOs and Senior Vice Presidents from ADP, Microsoft, Google and smaller hot startups like Mavenlink to St Petersburg reinforcing his own decision to relocate to downtown St. Petersburg .
With deep roots in high tech communities like Silicon Valley and San Francisco, Chad aims to bring that passion and experience to St. Petersburg's downtown by creating high tech jobs and growth opportunities for his employees. In the year he has lived here, he has already founded a St. Pete tech council which focuses on incubation, growth and collaboration among high tech CEOs in the downtown area.
He has a great vision for St. Pete as a growing tech hub by selling not only his company but also the downtown St. Petersburg we all know and love. We're pleased to have him as a tenant. For more information about the company visit, www.insideoutlab.com  twitter @ InsideOutLab