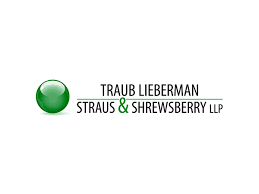 "It is an absolute pleasure to speak on behalf of Feldman Equities and Tower Realty Partners. We have been a tenant in the First Central Tower for over 20 years.
Apart from their investment in our building [First Central Tower], which is very significant and has resulted in transforming our building into an A+ property, the manner in which they go about their work is exemplary. Every effort is made to get input from the tenants, work around the tenant's schedule while doing everything in a first class matter. You can tell, the central question they ask when undertaking a project is: "what is best for the building, not what is the cheapest alternative…" That approach is evident in the resulting work product and how the building is managed and maintained.
With the renovations to the lobby, upgrading the elevators, upgrades to the parking garage, the addition of a gym and community area, our building has been transformed from a great place to work to a superb place to work.
In my capacity as managing partner, I have had the opportunity to work with property manager Kyle Nevergold of Tower Realty Partners. What a pleasure that experience has been. Kyle is extremely receptive to our concerns, new ideas and makes every effort to accommodate the tenant. It is obvious, he takes great pride in his work and it shows in the first class results he and his team continually achieve.  Frankly, his efforts epitomize the the manner in which a modern-day property manager should function in achieving great results for the owner as well as the tenant."
MICHAEL K. KIERNAN, ESQ., Traub Lieberman Straus & Shrewsberry LLP